We live and breathe the belief that
every person who walks through
our door can be helped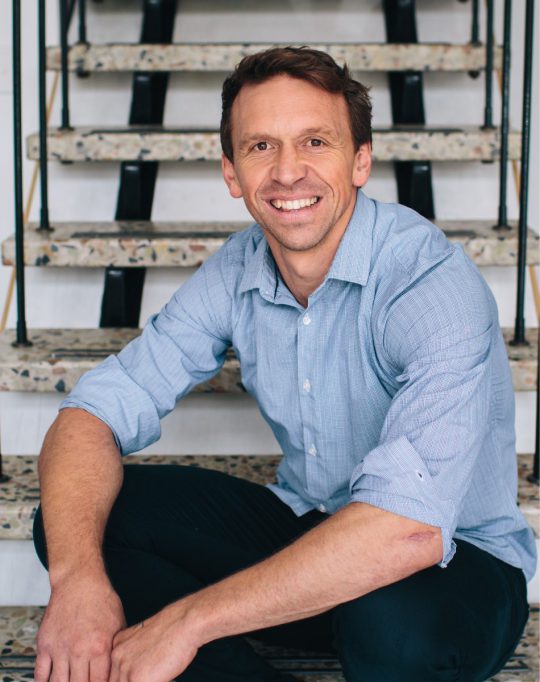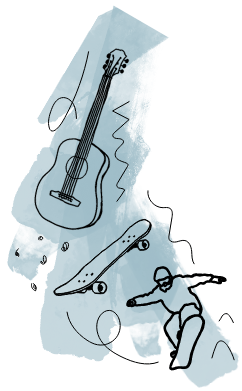 Andrew started SAIT (SA Integrated Therapies) in 2010 in North Adelaide. In 2014, SAIT expanded to Grote Steet, allowing growth not only of the business but also the close-knit community it supports. We now have an amazing team of talented therapists offering a range of therapies to provide a high level of healthcare for any age, supporting your journey to optimal health.

When you arrive at our clinic, in a great part of Adelaide city, you step into a welcoming, cosy waiting room that is unlike any healthcare clinic. Our space was designed with a lot of care, both for you and the environment. We want you to feel instantly a part of our community when you arrive at SAIT, so feel free to make yourself a cuppa, write your answer on our riddle board, or strum the waiting room guitar. Sometimes, if you're lucky, you'll also get to meet our beautiful clinic dog, Fugee, who loves to lay in the sun and soak up all the attention she can get.

SAIT is a special place where our team works closely together, case sharing and learning from each other, providing a truly holistic approach to treatment to give you the best results. We focus on truly listening to you and providing you with a personalised treatment plan, and educating you on your conditions and symptoms to give you all the resources you need to continue healing.
Our waiting room is basically our lounge room, where you can help yourself to a tea or chat to our admin team about your day. Each of the clinic rooms are spacious and have interesting art, relaxing music, and comfy spots to sit or lay during your appointments. Every spot in our clinic has been made with you in mind to make it a space you will want to come to and bring your friends and family!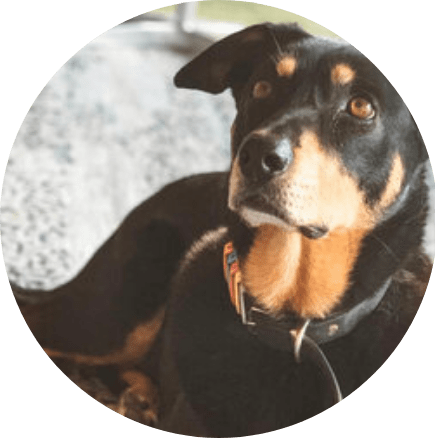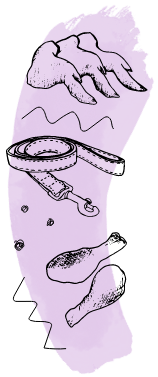 (Pronounced the same as the mountain in Japan, affectionately known as "Fooj".) Arguably the most important team member, our clinic dog hangs out in the waiting area or in Andrew's room every now and then. While she may not be a practitioner in the conventional sense, she is very important. Her presence warms everyone's hearts as she slowly makes her way over to receive pats or flop down in some sunlight.

While she may be a little old and deaf and a bit protective of her clinic when other dogs enter, Fugee is very friendly to humans, especially humans carrying food.

When she isn't doing her very important clinic dog duties, you'll find Fugee roaming Andrew's property, running around as free as a bir-… dog?

Be sure to book your appointment in accordance with Fugee's schedule so she can make the most of your pats, scratches, and love.
We are located at 225 Grote Street, Adelaide, in a great part of Adelaide city – near the Central Markets, the beautiful West Terrace parklands, and some great cafes. Grote Street is a super cool and convenient spot – you can book your appointment during your lunch break or your day off and easily find a free park out the front or down the side street. It's even walking distance for many who work in the city! Pop in to chat to our friendly team or phone 8221 6600 and our team will help you with all your questions.
Follow us on social media to stay updated with all clinic news and events.