Musculoskeletal Therapy is the assessment and treatment of the muscular and skeletal system and all their associated components, including tendons, ligaments, nerves, cartilage, joint capsules, joints, and more. MST assessments and treatments look at how all these components integrate and impact one another. A Musculoskeletal Therapist will identify and address the underlying causes of your conditions in order to provide long-term relief, whilst also treating the symptoms to provide immediate relief. Your Musculoskeletal Therapist will produce a holistic and systematic plan of assessment, treatment, exercise prescription and condition management. This treatment plan will be planned according to your unique needs in order to get the best possible outcome for you.
WHAT SETS OUR MUSCULOSKELETAL THERAPISTS APART FROM THE REST?
We invite you to come and experience the difference. It is not until you are in a consultation that you will be able to truly recognise the difference! Our Musculoskeletal Therapists are like 4D therapists – they take many things about the body into account at a greater depth and complexity. Our Musculoskeletal therapists seamlessly look at how your personal structural imbalances, joint and muscle dysfunctions, muscle firing sequences, fascia pathways, neural networks, internal organ functions and psychological factors affect one another. We live in an amazingly complex, beautiful body system that we often neglect, both internally and externally, and our bodies can end up with various traumas and imbalances due to our daily activities! At SAIT, we will provide a systematic and logical assessment and treatment process personalised to you, and we explain it in depth so that you fully understand and can actively take part in your healing journey.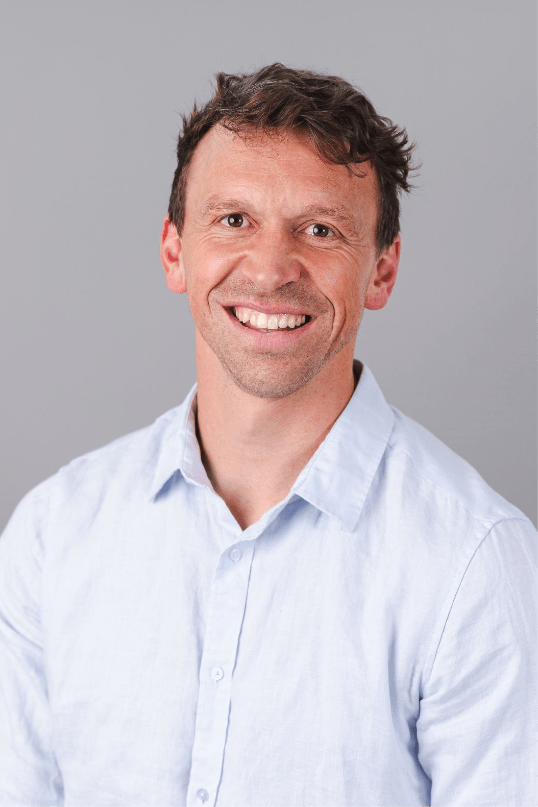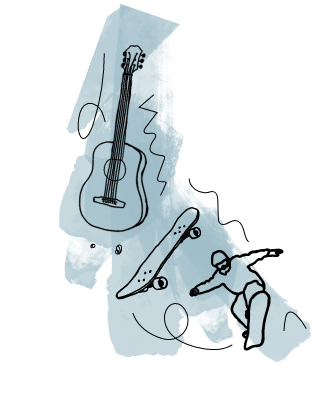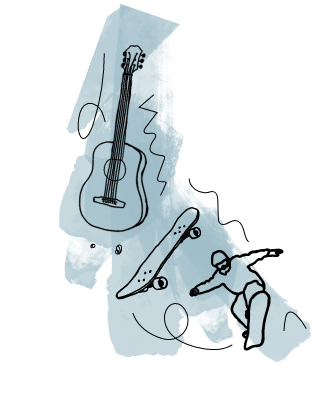 At 19 years of age, Andrew started his career working as a Musculoskeletal Therapist, and over the past 20 years has grown on his knowledge through mentorship (with world-renowned Dr Paul Conneelly), study, and experience. His unique working approach combines looking at all conditions from a scientific, but also complementary health approach.

Adding to Andrew's extensive body of knowledge is his degree in Exercise Sports/Applied Science Human Movement studied in Queensland and Adelaide – giving rise to the title Human Movement Specialist. Two years spent working abroad in Alberta, Canada, was a fantastic period of Andrew's life in which his work flourished and good times were spent living life to the full. In recent times Andrew has wanted more people to experience the potentially wonderful results of his work, and the only way to do this without affecting his work-life balance was to train other like-minded therapists.

The business now thrives and continues to grow on the back of creating a one-of-a-kind experience for the clients. From the amazing clinic setup to the first-class results-based treatment, Andrew can only hope that more and more people come to know about the brilliant service SAIT provides. Although Andrew loves his job, the true loves of his life are his daughter, son and kelpie (named Fugee), manipulating his working hours so he can maximise the quality time he spends with them.
Sporting pursuits have always been a big part of Andrew's life, and these pursuits have blessed him with more injuries than nearly all his clients put together – he says it's all in the name of research! Mountain biking, surfing, snowboarding, football are just a few activities that occupy Andrew's time outside of the clinic. His other interests include playing his acoustic guitar and saxophone, drawing, photography, travel, and so much more… there is just not enough time in each day!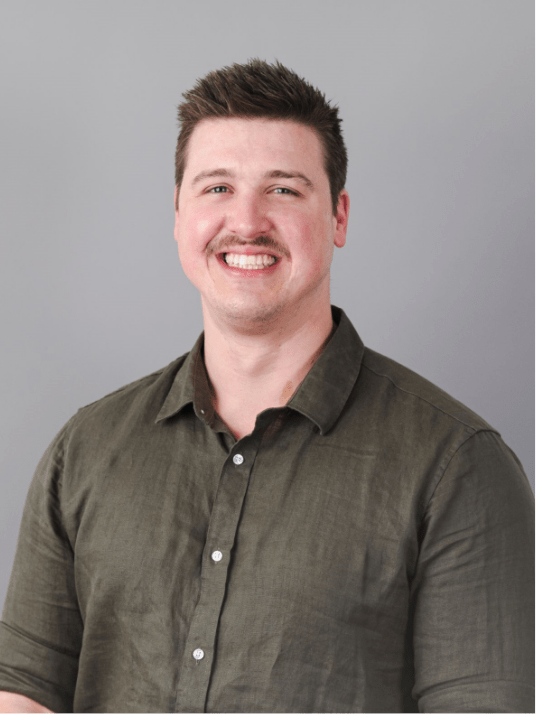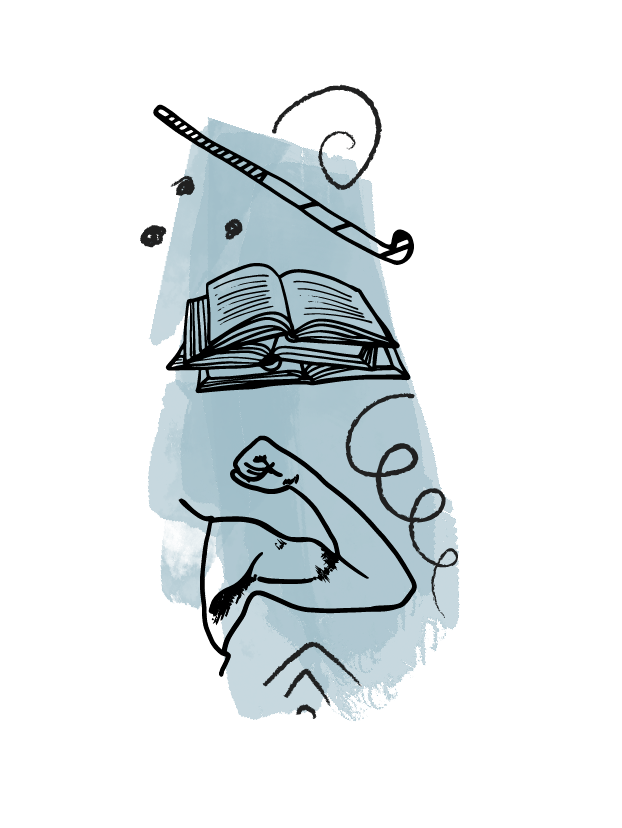 Matthew Grosser (myotherapist)
Matt, our Myotherapist, has always had a keen interest in anatomy and sport. This lead to an interest in practicing Myotherapy and helping others perform at their peak and avoid/recover from injuries.
Matt started his health education at the College of Natural Health where he completed a Diploma of Remedial Massage & Certificate 4 of Massage Therapy. Wanting to improve his knowledge and ability to help others, Matt took further studies in an Advanced Diploma of Myotherapy at RMIT University, Melbourne. Matt also holds Certificates 3 and 4 in Fitness, completing these at the Australian Institute of Fitness. Matt's comprehensive list of qualifications and experiences give him a deep knowledge of the body and injury rehabilitation.
As a Myotherapist, Matt will commence the consultation by taking a thorough look at your health history, followed by testing the necessary muscle or joint for the presenting condition, and also looking at neurological indicators. He will manually palpate muscles and joints to identify the cause of the complaint, not just treat the symptom. Matt focusses on treating the cause, alleviating your symptoms, and minimising the likelihood of your injury or pain reoccurring. He does this by utilizing a variety of treatment techniques, such as myofascial dry needling, cupping, deep tissue massage, and exercise prescription.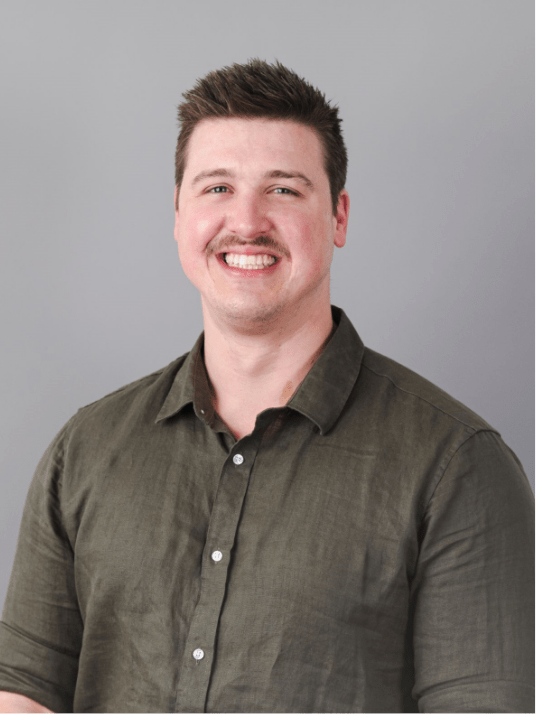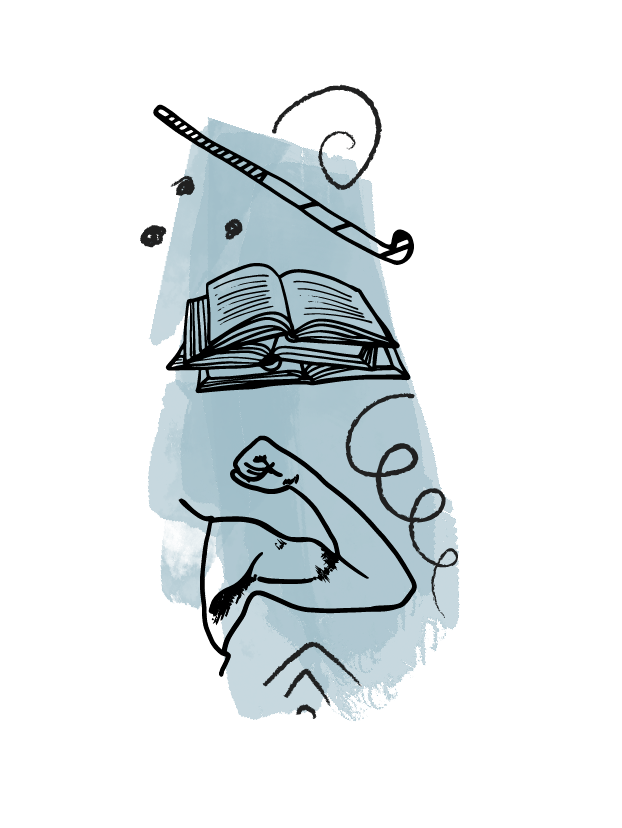 Myotherapy is a manual therapy. Myotherapists use a variety of methods to assess, treat, and rehabilitate muscles, joints and nerves.  Myotherapy can help with managing chronic pain, and treating and preventing injuries. 
[sp_testimonial id="1062" ]